Corporate Profile
Company History
Technical transfer was started
(Year 1961)

- Technical Development

(Year 1974)
Product History
Year 1961

"Wall Mounted" type Fan Coil Unit named "Climator" was completed
Standardization of Air Handling Unit was completed.
Technical Transfer for Mixing Unit for Dual Duct.
Year 1962
Technical Experiment room was established.
Year 1964

Bigger Size Nozzle type Air Diffusers were supplied to
"Yoyogi Indoor Swimming Pool".
"Dual Induction Units" were supplied.
Year 1966
"Multi-Zone type" Air Handling Unit was standardized.
Year 1967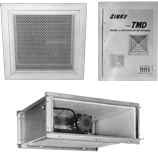 Development of VAV unit was started Technical Cooperation
with Titus, USA.
"Down-Blow type" Air Handling Unit for Computer
Room was completed.
Year 1969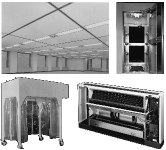 "T-Line System" for Ceiling Construction Method was
introduced.
Start production of "Clean Room" products Special
designed Air Handling Units for Nuclear Power Plant
were supplied.
Fan Coil Unit c/w Electro-Static Precipitator was
completed.
Year 1970
Osaka Branch was established.
Nagoya local office became Nagoya branch office.
Year 1971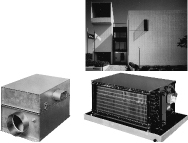 Sinko Industries R&D Center was established
Production of Buensod.
VAV units was started.
Larger Air Volume Fan Coil Unit named
"MEGA l" was completed.
Double Coil(4-pipe) Fan Coil Unit was completed.
Year 1972

Air Handling Unit supplied to Meteorological Agency at Mt. Fuji.
Year 1973

Standardization of Roll-Up Filter for Air Handling unit.
Year 1974
Closed type Cooling Tower was released.