Corporate Profile
Company History
Turning Point
(Year 1975 - 1984)
Product History
Year 1975

Model Change of Fan Coil Unit.
Lower SP loss type VAV unit "SAV" was completed.
Year 1977

"CosaTron" from CRS, USA was introduced.
Year 1979

Technical Transfer from Chicago Blower, USA.
Year 1980
Large Air Volume Cassette type FCU was completed.
Year 1981

New VAV type "BTU" was introduced from USA.
Year 1982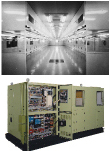 Join the construction of "Class 10 at 0.1μm Clean Room".
Year 1983
Technical Transfer from CCC, USA.
Year 1984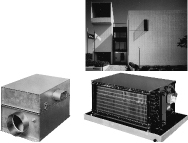 Joint Development of DDC System for AHU Control.
AHU c/w Computer Control Device named
"SYSPAK" was completed.
Ice Storage Chiller was started production by
Japan BAC in Japan.
Standardization of "CZU-Clean Zone Unit" as "Bay system".